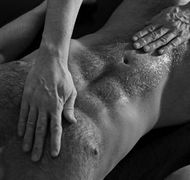 TANTRA MASSAGE
"I had Tantric massage once before and enjoyed it a whole lot, but I wasn't sure how to respond to it this time, even if it would give me pleasure and a nice feeling, I found it very intimate and almost erotic at times and a nice feeling of well being...

I was on holiday at Gran Canaria when I heard about Tantric Massage again, and decided to try it out again, so I booked a 2 hours session including genital and prostate massage. I made a reservation and had a nice feeling when I arrived but yet a sting of hesitation, would it be as good as the last time?"
STEFAN
READ MORE

"I was met at the door by a good looking guy, named Greg, who showed me in, asked me to have a shower before the session which I had and afterward I took a seat on a mattress in the studio, which well prepared with lots of candles and soothing music.

Greg started to explain to me how the Tantric massage works, and while he explained, I realised that this isn't at all what I experienced the last time. Greg informed me how to breath, and how I should open up all of my senses to be a part of the massage (the last time I just receiver) he said that every person have a lot of blockages/knots that needs to be loosen up. The session started with a sort of breathing practice, which came in handy during the remaining massage. He's hands and touching was heavenly, but yet very firm and almost rough at times. He pushed and squeezed areas that I didn't even know I had, and once again the breathing came in handy. During the whole session ha reminded me to breath - big inhales and big exhales - which helped a lot. Sometimes it did hurt, but as I said, the breathing helped along. When he got to the genital massage I felt pleasure of course, but again he pushed areas with his fingers (while he was pressuing the genital massage) that it almost hurts, but again the breathing helped.

I never had a prostate massage before, so I was a bit tensed at first, but felt pleasure and pain at the same time when he "penetrated the anus" and the most extraordinary feeling came to me, and I was totally a part of the massage, not just a receiver, and I almost screamed by the treatment, and felt the most peculiar feeling ever. Unbelievable!

So to make a short comment about this, I must say that my experience with Tantric Massage is SO much more then just a nice touch and a lot of well being, yes sure, it's intimate, it's erotic (in a way) it's you and the masseur... your heart is pounding... but being a part of the massage is an amazing feeling, it made me realise what this is all about.

If you just want "sex" you may go somewhere else, no ejaculation is involved in this, even though you feel close at times...

Can I recommend this to others...? Oh yes, give your self the best treatment ever, you won't regret it, but remember to be clear in your mind, so you don't misinterprate what it's all about, the feeling afterwards was amazing and energetic, worth every penny!"

STEFAN
COUPLES TANTRA MASSAGE
"Thank you for the wonderful massage which Oliver and myself throughly enjoyed.

We had the TANTRIC COUPLES experience today and it was without shadow of a doubt the best massage experience that we've ever had. Greg and Martin were both very welcoming and the surroundings were very comfortable."
DEON & OLIVER
READ MORE

"I was met at the door by a good looking guy, named Greg, who showed me in, asked me to have a shower before the session which I had and afterward I took a seat on a mattress in the studio, which well prepared with lots of candles and soothing music.

They made us both feel very relaxed and able to enjoy the experience. Both of us are new to the Tantric massage experience but felt at ease because Greg and Martin guided us through every step of the way and elevated us to heights that we'd never been before. Would highly recommend this treatment to anybody that's never tried it before. Don't expect the happy ending as that's not what's it's about. Thanks again for a fantastic experience and helping to elevate our sex life to a new level."

Thanks again and see you next time we're in Gran Canaria."

DEON & OLIVER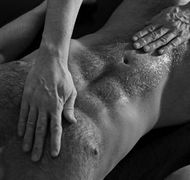 TANTRA MASSAGE
"Tantra was introduced and came into my life about 3 years ago, or long before that, maybe forever as I see it now, as an old friend I longed for, something I missed, a key I found again, which matched perfectly, opened doors, and was so exciting, horny, energizing, inspiring, strong and deep, compared to orgasm rush and cum and run or porn culture... Was that all sex had to offer? There you where! Life changing, evolving. Slow, full of love, touch, ready, playful, fiery, fully open, present and universal touch. Body and mind. One approach, a journey in time and space. Since then I have explored, received and given as recipient and donor! I have decided to go deeper in this landscape, a path I wish to follow, to learn the skills and give back to others. It has affected my life! "
MARTIN
READ MORE

"Not easy to find a good Tantra masseur or lover, most people don't know what Tantra is. I found Greg a great Tantra masseur and person. The best choice! Your Studio site is perfect for massage and self-development. Tranquil atmosphere You met me with very good presence and warm good grounded radiance. I relaxed and enjoyed your presence! You are a good communicator and listener! You took time to read me and see me, and I saw you. The massage was amazing, you guided me through it with deep breathing, voice and strong presence. The Flow, technique was amazing, the breathing and energy of the massage was intensive, strong and magical, you touched something deep in me. The best Tantra session I've gotten in a long time! Thank you for a Beautiful sensual spiritual journey!

I am very grateful!

Inspiring

I feel a clarity and look forward to continuing the exciting Tantra travel. Explore, challenge and develop myself more, as a meditative and heavenly sexual platform and lifestyle! Transforming process and progress...

Thank you

All good to you"

MARTIN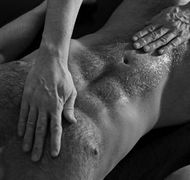 TANTRA MASSAGE
"I had briefly heard about Tantra massages, even had vague pictures in my mind from a TV documentary or so in the past, but was never really interested in having one as I felt it didn't apply to me. I am not the esoteric type either.

My first time on the island of Grand Canaria, I decided to make it a relaxing holiday and I had seen Greg's video for his relax massages. I made an appointment with him and ended up having 3 massages from him: 2 relax massages and the final one was a Tantra massage."
JOHN - 1st TANTRA MASSAGE
READ MORE

"There is something gentle and loving about Greg's eyes and having had 2 massages with him before prepared me for my very first Tantra massage ever.

I went to Greg's studio in the evening. We spent the first 10 minutes talking about what the massage entails and what it is not. He explained to me that we would try to find my sexually energy in my body, move it around and keep it inside. The only way to keep the energy inside was not to ejaculate. He also told me that I will have multiple orgasms without ejaculating or even getting an erection. This was all very academic for me and I thought you have to be one of these esoteric types to understand what he was explaining to me. Greg also told me that this sexual energy inside is now scientifically measurable, so it was not just a case of believing this anymore; it has been scientifically proved and measured in the form of electrical energy inside the body.

So the massage started with looking deeply into his soothing, brown eyes and with breathing exercises, concentrating on my body and breathing. I had to inhale deeply and exhale with all my might to dispel the negative energy in my body. At this point I was still skeptical but open to trying this out.

I was massaged standing up with just a sarong around my hips in a way sometimes like how you see a medicine man attending to his patient in the depths of the rain forest in South America. I did not feel any different at this point. Then the position changed to lying down on my stomach and so my back and legs were massaged while Greg intermittently reminded me to breathe deeply, in and out. I could also hear him breathing too.

Then at one point I was to take a deep breath in, contract every muscle in my body and hold as long as possible until I exhaled with a burst. All of a sudden I experienced an orgasm in my lower torso and I also had an image of it in my mind at the same time. It was a bright, white dot whose position I could locate within my body. We did this 2 more times consecutively and I immediately began to understand our chat at the beginning of the massage.

Then I sat up and embraced Greg in an intertwining position, hugged and caressed him on his instructions. At this point I just let myself go and allowed him to lead me. Greg told me to hug him as hard as I could and not to worry, that I can't injure him. He is also a bit muscular. So I followed his instructions. Again with deep inhalation while contracting every muscle in my body, I squeezed Greg as hard as I could, held it as long as I could and I had another orgasm. We repeated this 2 more times and each time I had an orgasm inside my body, without any erection or ejaculation.

I then lay on my back and Greg massaged me on my chest and legs. At this time I noticed for the first time that he too was naked. He massaged my head, neck and shoulders while telling me to breathe. Then at one point Greg slid completely over my oily body with his, from head to toe: his chest over my chest and torso. Greg remained at my feet and concentrated on massaging from this position. He raised my legs, placed them onto his shoulders and massaged around my inner thighs, crotch and then proceeded to my rectum and into my prostate. At this point I was charged with one orgasm continuously after another and it would not stop. I was in total ecstasy, laughing uncontrollably. My moans had developed into screams of ecstasy at this point. The next step was lowering my legs back down to the ground and my penis and scrotum was massaged. I was flaccid at this point. Greg had told me not to ejaculate and should I feel that I was losing control, just shout to him to stop, but this didn't happen. He continued to massage me about the chest area and he still reminded me intermittently to breathe in and out deeply.

The next thing, Greg stopped massaging me brought both of his hands to rest on my heart, and the most amazing thing happened. Within about 10 seconds or so, I had a rush of orgasms that I could not control, and I had a picture in my mind of energy rushing around my torso from the chest to the pelvic area and in a circular motion back up to the top. I was in ecstasy like never before and I was screaming at this point, uncontrollably. This rush of pleasure continued for a long time until I was growing somewhat spent. I then drew my legs up and turned on my side in a fetal position and began to weep like a child. I did not want to cry but I could not control it nor stop it. I wept like a baby and I felt as if negative energy was leaving my body while crying.

After some minutes the intense weeping died down and I brought myself to roll back onto my back. To my surprise, the multiple orgasms began and that rush started again. After a long while Greg told me to go and have a shower, that I could probably stay there for hours and continue to have orgasms. It was difficult for me, but I pulled myself up and had a shower.

We spent the next 20 minutes talking about my experience, a way for me to process and come to terms with what had just happened to me. He told me that we've started a process that I can't stop and I would spend a long time trying to understand what happened. I was hoarse after all that ecstatic shouting. When I checked my watch, we had been together for 3 hours and 15 minutes. It was a very intense and personal experience which I had with Greg, one I could only recommend very highly and one I am looking forward to repeating with him on my next visit to Grand Canary.

The next day, sitting on the bus driving out to visit a fishing town, I had an orgasm while busy with my thoughts. It just happened quietly inside of me, my own personal experience. Since then this has happened a few times more, always quietly and usually when I am pensive."

JOHN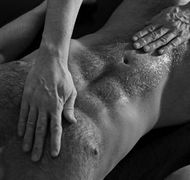 TANTRA MASSAGE
"Some notes written on the flight back home - Sunday 10th July. From Oct to July (8 months) between the Tantra massages.

I've only once came close to that level of intensity with an unknown man in Munich in the English Gardens one rainy night where we both fell down in ecstatic laughter in the rain on to the muddy ground after reaching our climax and ejaculating. It was not as long lived as the orgasms like in the Tantras.

This time I had my first orgasm already while doing the breathing exercises at the beginning. I tried to synchronize our breathing but I couldn't make it work and thought maybe it's better to concentrate on my own breathing."
JOHN - 2nd TANTRA MASSAGE
READ MORE

"I didn't know if I was to feel you in a pleasurable way with your body on top of mine. I just felt you on top of me. First when you instructed me to hug and caress you, I felt something sensual and emotional. After that, it was all about me and no longer about you. I was totally focused on my inner soul. I don't know why I cried, indeed wept like a sobbing child whilst bawling my lungs out and feeling a rush of ecstasy simultaneously. The feeling was beautiful and purifying at the same time. I was only concerned with myself, my inner soul, me. It was all about me. Greg was not even part of it. The orgasms came at a slower pace this time, fully absent of the vivid images of racing lights like last time. I felt the energy moving around inside my chest and torso, down into my pelvic area and back up to my chest and to the base of my neck. For a brief moment I thought this is probably what snuff sex is like, as if I could strangle myself. At one point my hands followed the movement of the energy. I cried because the emotion was so indescribably beautiful and maybe because I have never been able to share this with another human being except with myself. I tried to pull myself out of this erotic trance at the end of the massage but it was difficult as the orgasms kept coming. I could not stop them and they crept up slowly on me each time unlike last time where they came with a rush continuously. I was drunk with pleasure and ecstasy, so drunk I could not get up but bent over in my kneeling position to continue the orgasmic orgy with myself. There is something higher and purer to attain and share with another living soul in my lifetime. I believe so in any case."

JOHN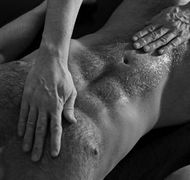 TANTRA MASSAGE
"A NE PAS RATER... Nous avons passé un séjour au mois de janvier 2015 à GRAN CANARIA et en cherchant pour faire un massage. Nous sommes tombés sur un forum qui parlait en bien de Greg WIATER masseur Professionnel à MASPALOMAS.

Nous voyageons beaucoup aux quatre coins du monde et nous pouvons vous assurer que nous n'avons jamais eu un massage TANTRIQUE de la sorte. Souvent ces massages se réduisent à une simple masturbation; Greg est un Super mec tendre, gentil , à l'écoute de vos maux et de vos émotions. On sort véritablement serin et relaxé. Un très grand merci."
PIERRE & ROGER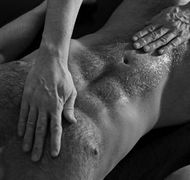 TANTRA MASSAGE
"I've had Tantric massage before but nothing like what Greg does.

Having undressed and donned a sarong, Greg and and I spent some time discussing what I hoped to get from the experience. We then spent some time "connecting", breathing deeply together and just looking into each other eyes.

I won't go into all the detail but this is much more than just a massage; it's a total body and soul experience."
TOM
READ MORE

"Greg is an attractive man, fit and muscular. The massage is intimate, deeply sensuous but, despite very close contact, genital and prostate massage, not at all sexual (at least for me). I think for it to be anything else you'd fail to get the best of the experience.

I came away feeling very relaxed and calm but at the same time totally energised. I still am two days later.

I can't recommend this experience enough and am only sorry that I will have to wait until my next holiday on the island to repeat it. If you're not sure about plunging straight into the Tantra massage then go for a relaxation massage first to experience Greg. You won't regret any of the time you spend with him."

TOM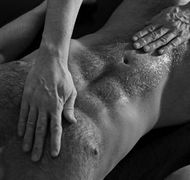 TANTRA MASSAGE
"Hi Greg - want to thank you very much for the most amazing experience. Although rather hesitant at first about the treatment, as this was my first Tantric healing experience, you put me completely at ease with your sincere explanation / discussion prior to the treatment."
ROB
READ MORE

"Having come to you for this treatment, after a rather stressful period in my life, which had resulted in me having feelings of anxiety, and at times depression, I left after the experience feeling stronger and with a much more positive outlook to life. I feel that my confidence and self esteem have benefited from this experience.

The treatment was carried out in the most tranquil of surroundings. During the session it felt as though every inch of my body was being energised, stimulated and invigorated, leaving me in a complete state of relaxation, and ecstatic trance at the end. It was as though all my anxieties had floated away, and resulted in a new experience of sensory awakening.

Greg has a gift for putting his clients at ease, and ensuring that your well being is his principle concern. I would strongly recommend Greg to anybody who wants this type of treatment - his website is totally honest and accurate.

I will definitely be going back to him on my next visit to Gran Canaria."

ROB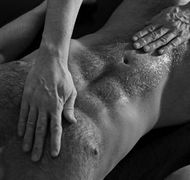 TANTRA MASSAGE
"Hi Greg... Your Tantra Massage was a real experience. I don't know how to describe it exactly but I'll try.

As from the moment I entered your studio I felt very comfortable, but a bit nervous because I did not know what was awaiting me. Your explanation in the beginning was very interesting. In the beginning I had to get used to the very intense in and out breathing."
BART
READ MORE

"You massage is really a heavenly experience, and some areas you touched were surprisingly sensitive.

The further we went in time the more relaxing I felt, I even sometimes felt me somewhere between heaven and earth. I really have the feeling that you de-blocked several things in me, and also the moment I had to tense all my muscles and holding the deep breath: after breathing out it was like a lot of negative energy went out of my body. And the most intense moment was when you asked me to hug you strongly, at the end it almost made me cry, this made me feel so fragile.

And at the end when I had the time to relax, I had 3 times a very special feeling, it was like I was really floating in the air, and when I came back it was like I forgot to breathe.

Anyhow, I feel very different and better, even now after 2 days I still have this good feeling.

I surely come back to you.

Best regards,"

BART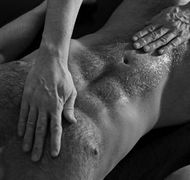 TANTRA MASSAGE
"Dear Greg...

I go home today but before I go I wanted to thank you once again for a fantastic session with you yesterday. I think it must be the best massage experience I have had.

I am now looking forward to seeing you again in the new year.

With very best wishes"
NOEL